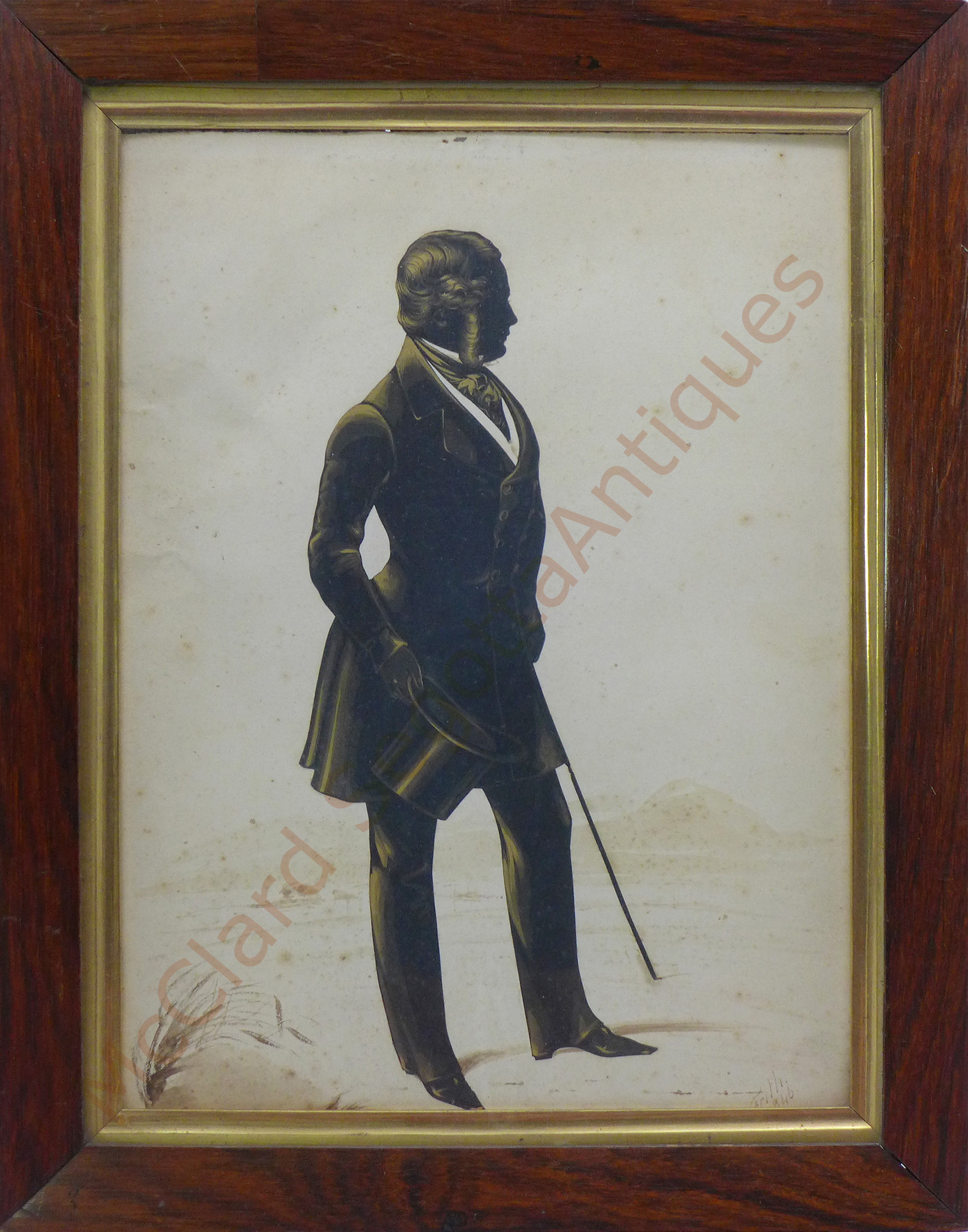 The gilt embellishment is exquisitely done on this dapper gent, which is exactly what we expect from the Frith Brothers. The gent's hair is a bit long and curly over his ears. Below these glorious curls is a very striking and long side burn or mutton chop. The man is quite striking both with the stance he takes and the beautiful work of the silhouettist. He resides in a period wood veneer frame (might be rosewood or mahogany) that measures 10" x 13", sight 7 1/2" x 10 1/4". There is a bit of foxing or small spots to the background card. Circa 1846. Signed "Frith 1846" in the lower left corner. McKechnie identified this manner of the signature was by Fredrick Frith.
#6929 $475.00
Reference:
McKechnie, Sue, British Silhouette Artists and their Work: 1760-1860, P. Wilson for Sotheby Parke Bernet, 1978 at 340, plate 577.
Please see the Silhouettist Bios page for more information about The Royal Victoria Gallery and the Frith Brothers.