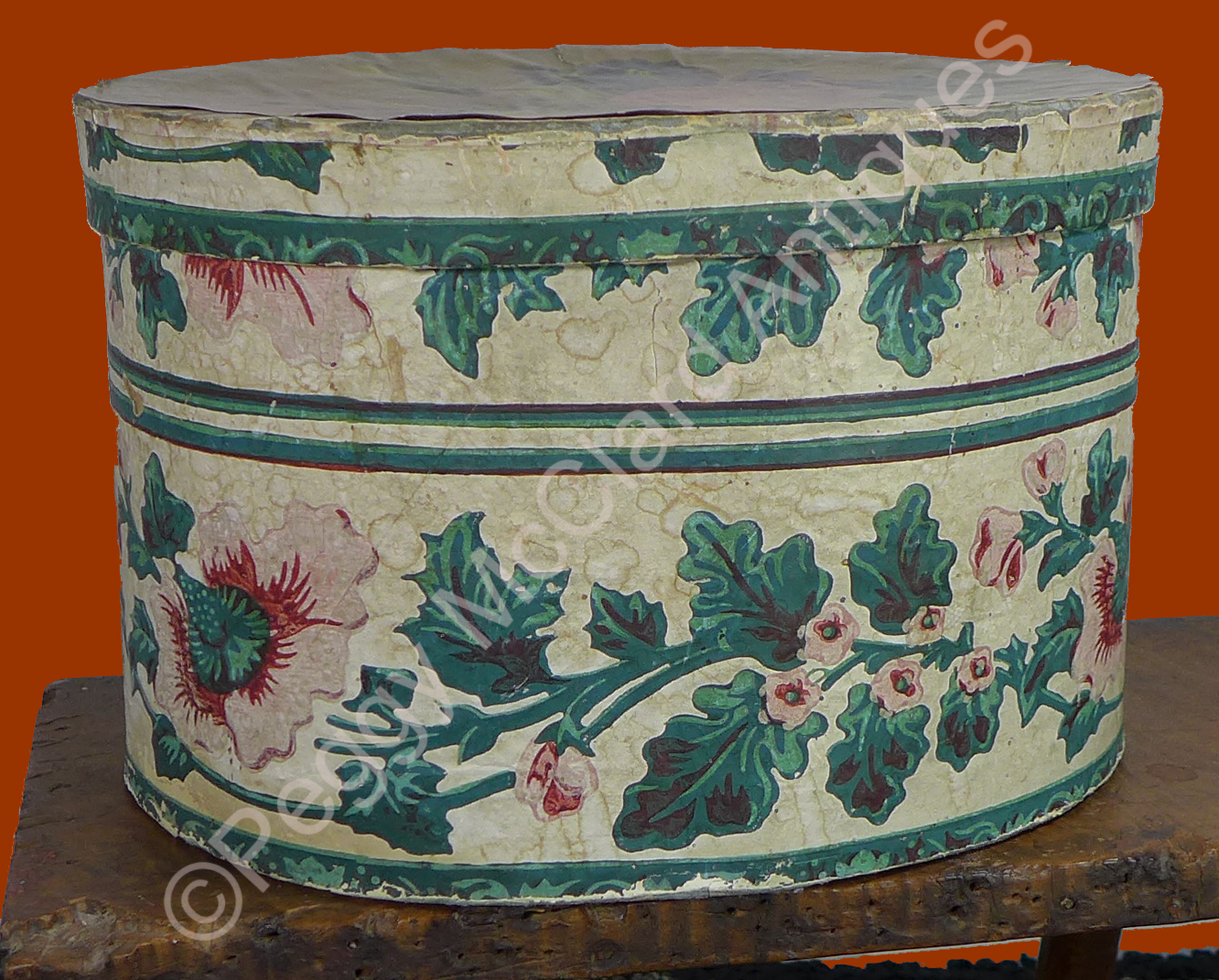 Sweet, colorful mid-size bandbox from a great Texas collection. This pasteboard box with stitched construction is decorated with wallpaper of pink and green flowers on a white ground. The box has suffered some moisture damage which is evident when you take off the top and view the upper edges of the body. But the box has never been cut down and the wallpaper is intact with very little moisture staining. The box is strong and makes a great stacking piece. There is a later floral print glued to the top but put another box on top or set it on the top of your cupboard and it looks perfect. The bottom is lined with a page from a religious text. 10" x 8 ½" x 6 ½" tall. Circa 1850. Collection of the late Martha Waldie who was one of the early, premier Texas dealers of Americana. This box has been in my collection since Martha passed in 2003.
#2285 $395
Provenance: Collection of Peggy McClard; Collection of Martha Waldie
Reference: Carlisle, Lilian Baker, Hat Boxes and Bandboxes at Shelburne Museum, Shelburne Museum, Shelburne, Vermont, 1960.