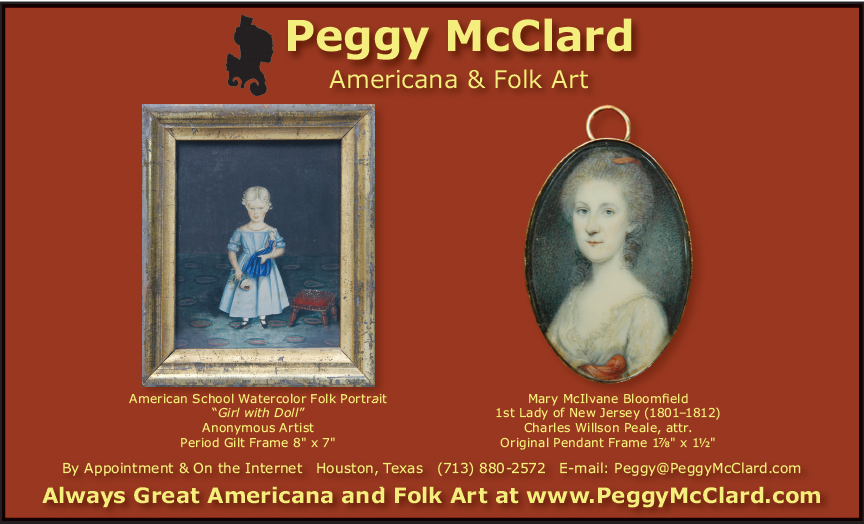 Portrait miniature of Mary McIlvaine Bloomfield, married to General Joseph Bloomfield, Governor of New Jersey. Portrait strongly attributed to Charles Willson Peale. Original pendant setting measures 1 7/8" x 1 1/2".
American School folk watercolor portrait of young girl. Striking composition with dark background and strong source of light on child.
Half-length American folk portrait by Jacob Maentel. Circa 1815-20. Framed size 7 1/2" x 6 1/2". Provenance Clarence and Mildren Long Collection of Indiana Artists.