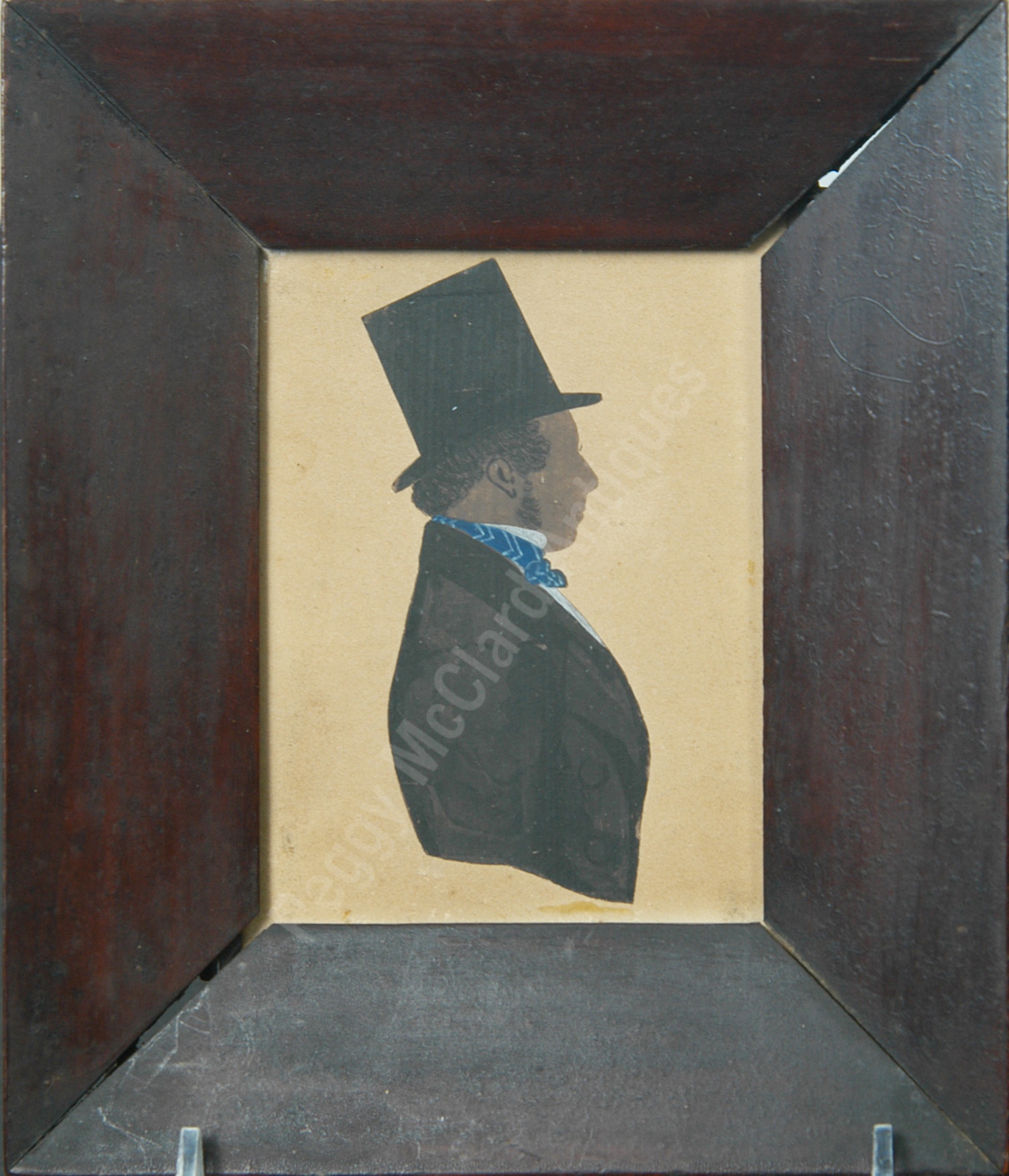 Together with their fathers, Fredrick and Henry Albert Frith ran the Royal Victoria Gallery. The brothers also toured on their own accord, often signing their silhouettes and often not signing. In addition to the heavily gilt embellished silhouettes for which they are so well known, one of the brothers produced "caricature" profiles with color used for faces, hands, clothing and, sometimes very detailed animals or other accessories. McKechnie attributes these caricature silhouettes to H.A. Frith on the basis of the signature one profile. Whether done by Fredrick or his brother, these caricature silhouettes are rare.
Offered is a bust-length caricature cut & paste silhouette attributed to one of the Frith brothers. The gentleman wears a top hat upon his curly hair. The face is painted in a clay brown tone with a white shirt and a vivid blue & white stock. His hair is quite curly, even his long sideburns are made up of curly hair. He's quite a dapper gent as well as a rarity in the silhouette collecting world. He resides in a period canted profile wood frame that measures 5 3/8" x 6 3/8". The frame is in original condition with a dry finish and a bit gappy at the joints. Condition of the silhouette is very good with expected overall toning of the paper. Circa 1845.
#5775 $575
Please see the Silhouettist Bios page for more information about Royal Victoria Gallery & the Frith brothers.