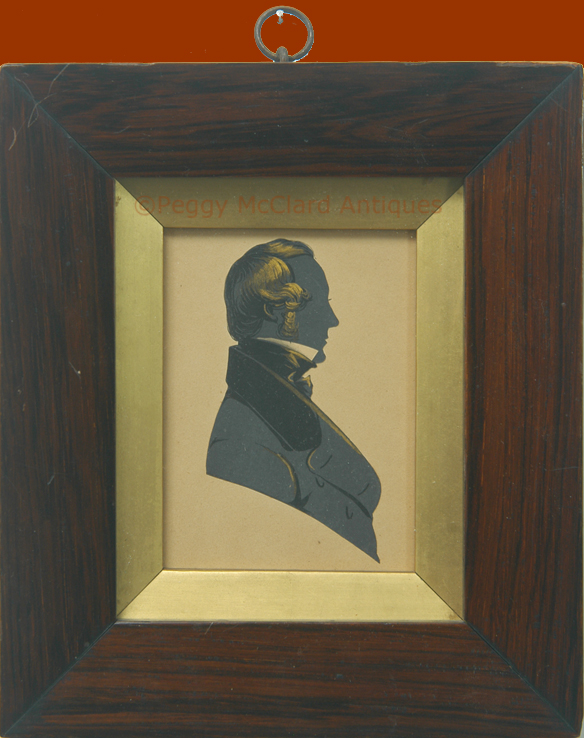 A classic bust length gentleman by Charles Samuel Hervé II. He is cut from white (now eggshell) paper and then painted in a blue-grey body color with great black and gold embellishment. I love the way Hervé added a thin black painted outline to this figure which makes him look just a bit 3-dimensional.
The reverse of the card bears the stenciled trade stamp with joint addresses 172 Oxford and 248 Regent Street. The silhouette is back with a piece of archival ragboard which has a window cut so that the trade label can be read. Likely original veneered wood frame (I think it is rosewood) with gilt liner and brass hanging loop. Framed size is 7 1/4" x 6 1/4" not including the loop. The front of the flat profile frame may have been varnished or shellacked. Circa 1840.
(#5368) $725
Please see the Silhouettist Bios page for more information about Hervé.