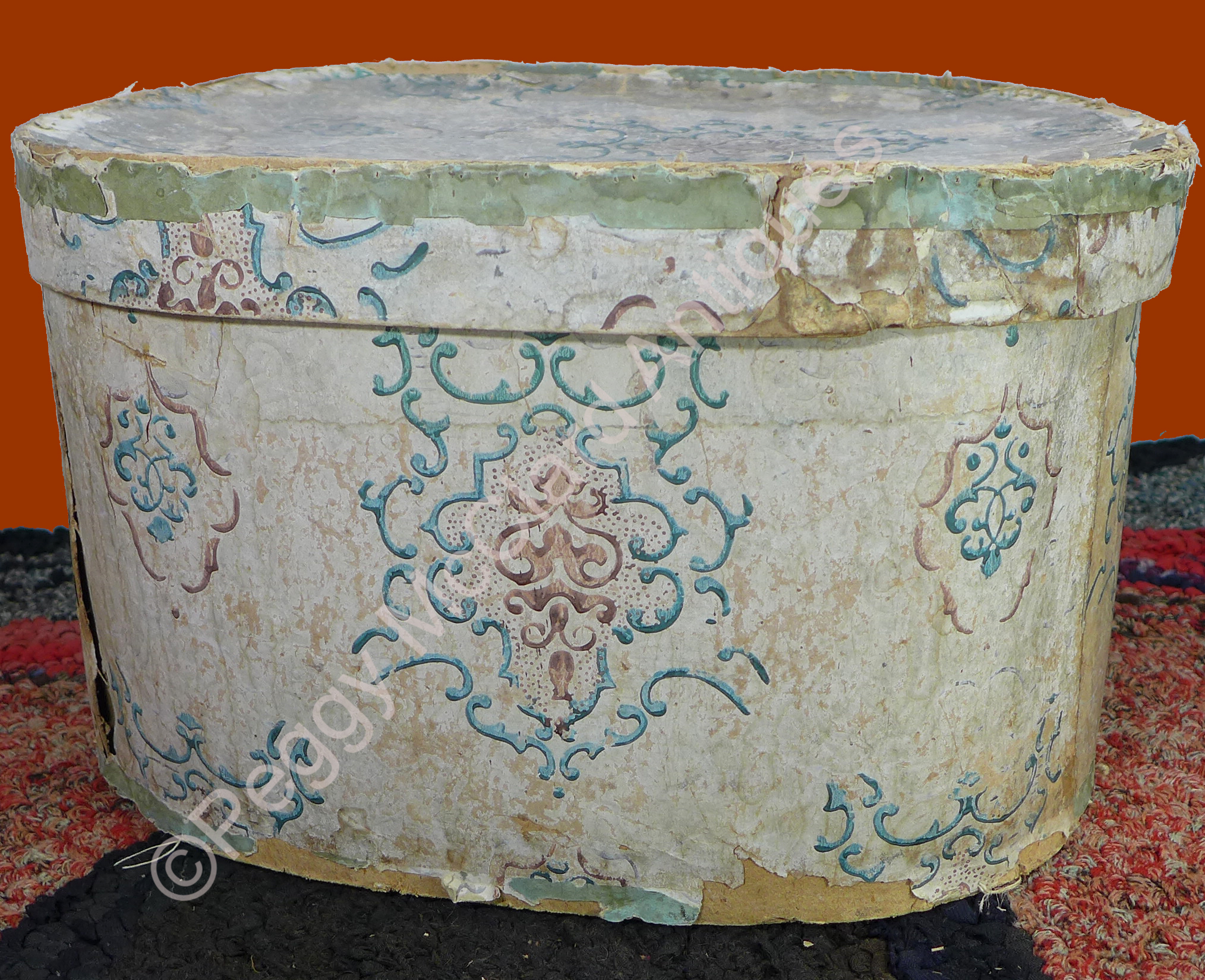 For the bottom or almost bottom of your stack or the top of your cupboard, offered is this larger sized bandbox with very early handstamped wallpaper with a classic, understated, fleur-de-lis design. The paper has a white ground with teal and red stamped design. It has some paper losses and taped repair inside the top edge of the top of the box. It is pasteboard with stitched construction. If used it at the bottom of a stack of wallpaper boxes for year, but, like all of my bandboxes at the bottom, I keep it filled with packing peanuts for extra support. 14" x 11 ¼" x 7 ½" tall. American, circa 1830.
#1999 $495
Provenance: Collection of Peggy McClard
Reference: Carlisle, Lilian Baker, Hat Boxes and Bandboxes at Shelburne Museum, Shelburne Museum, Shelburne, Vermont, 1960.