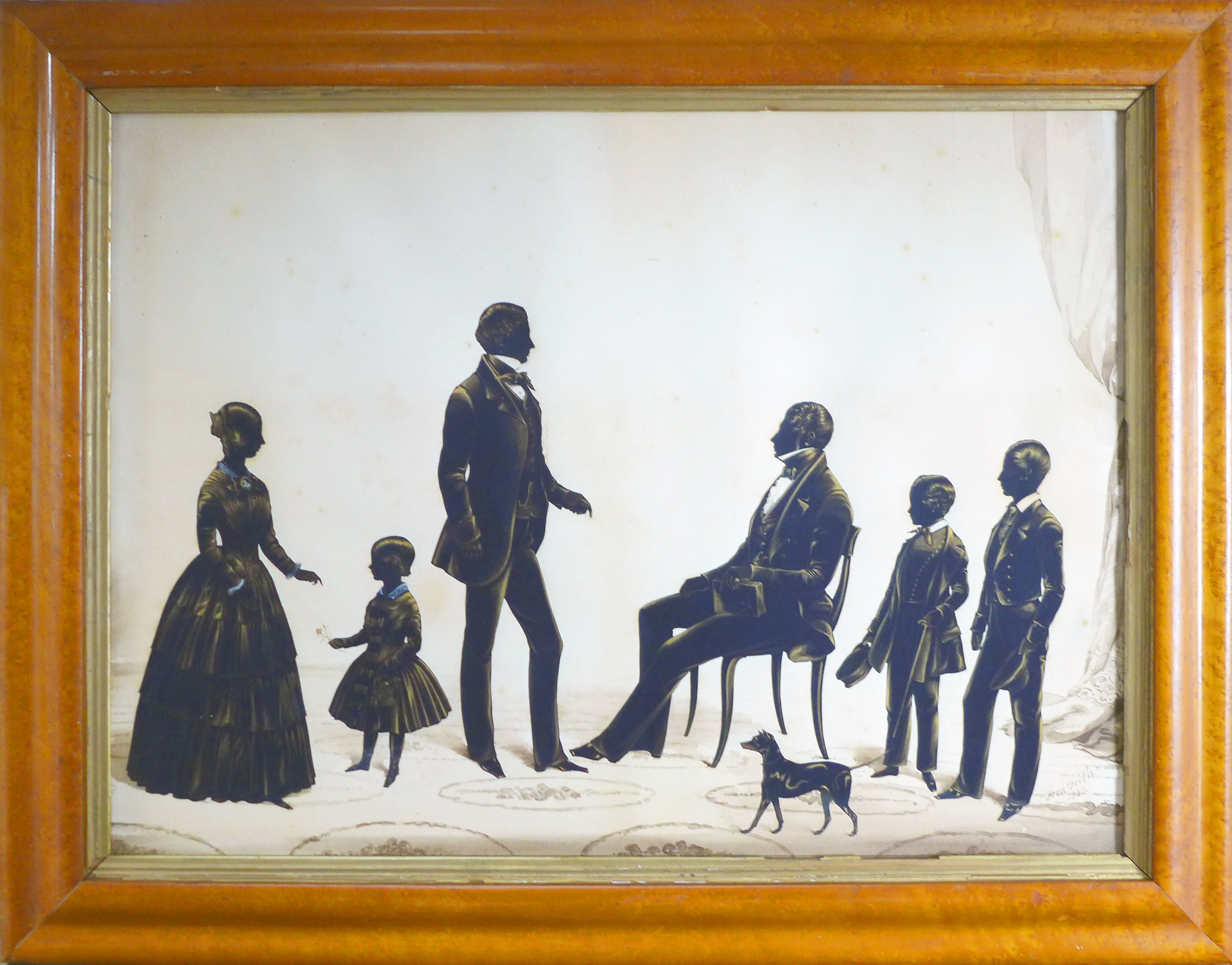 Offered is the Gilmour Family by Frederick Frith, signed "Fred Frith. 1850." The seated gent is identified on the reverse of the backing paper as the patriarch John Gilmour. The silhouette was cut 2 years after his first wife, Janet Merry, died. Gilmour also lost three daughters prior to the silhouette. All of the living children are depicted in this 1850 silhouette. From left to right: Janet Merry Gilmour, Jane Miller Gilmour, William Merry Gilmour, John (Dad), John Gilmour [Jr.], and James Gilmour. Their little Manchester Terrier is also depicted. The silhouette is in fine condition with some fading to the watercolor background, a few very light spots and light toning of the paper. The figures are all beautifully cut and embellished as you would expect from either Frith--please look at the detail of each figure in the close-up photos. Framed in a period maple frame with gilt liner. Framed size 20 3/8" x 26 1/8", sight 15 ½" x 21 3/8".
#6529 $3250
Provenance: Ex-Collection of Silhouette Scholars & Writers Helen and Nel Laughon, Richmond, Virginia.
Please see the Silhouettist Bios page for more information about Frith & the Royal Victoria Gallery.