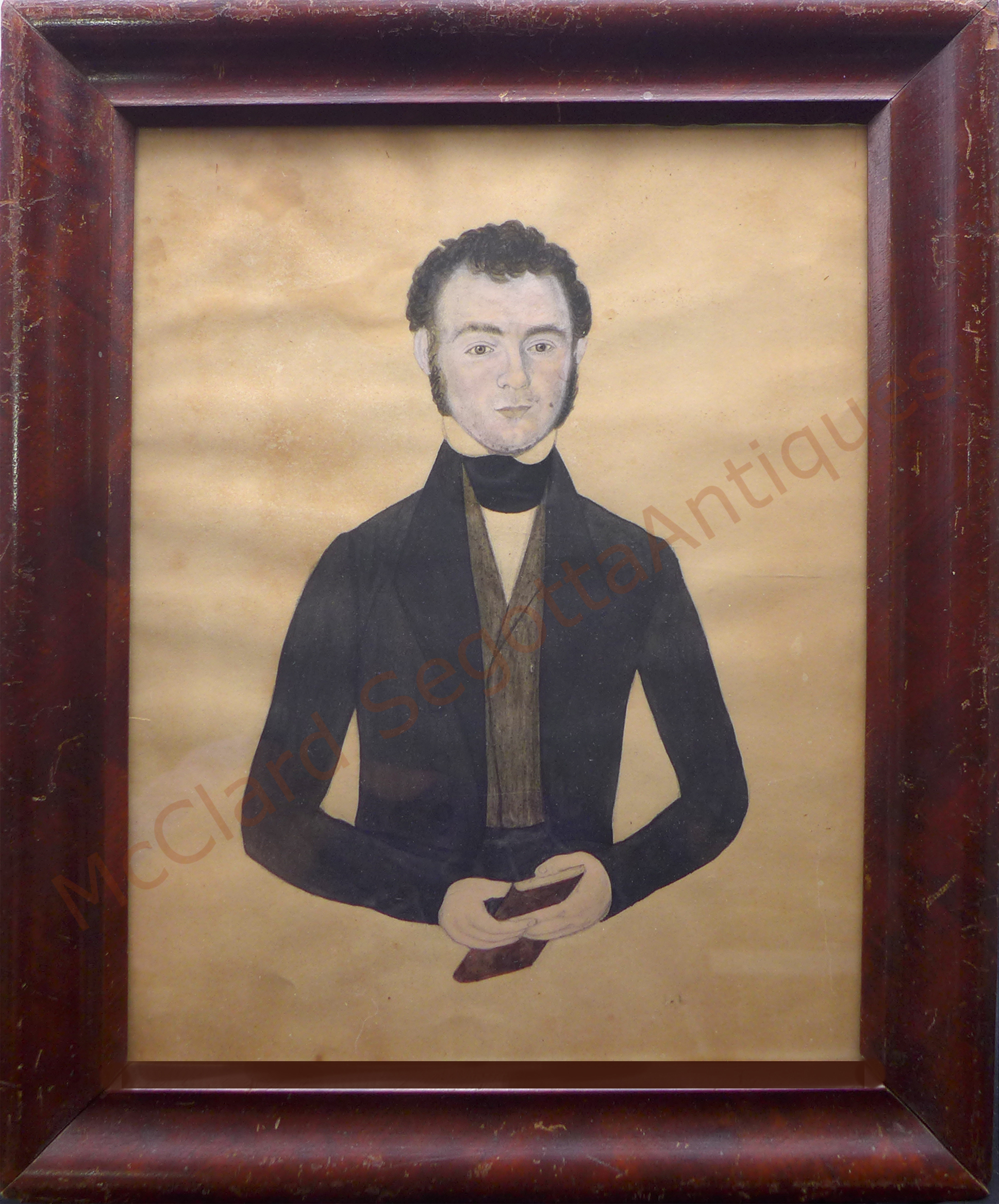 This folky watercolor portrait on paper shows good detail and modeling of Mr. Lindsey Hyde's face atop a fairly flat, naïve body. We love the way this half-length portrait simply floats on paper as he cherishes the book in both hands. The gentleman's face stands out with soulful eyes and the unidentified painter's attention to detail in his hair, mouth, nose, and flesh. Circa 1830.
This handsome young man measures 10 5/8" X 8 1/8" and is housed in a 13 1/2" X 11" mahogany veneer frame. The reverse side identifies sitter as "Lindsey Hyde husband of Levinah A Vail Born - Dec. 1, 1807 at Belchertown, Mass. Died - Nov. 22, 1887 at Poughheepsie, N.Y."
#6442 $950
Provenance: The Arthur & Sybil Kern Collection of American Folk Art.