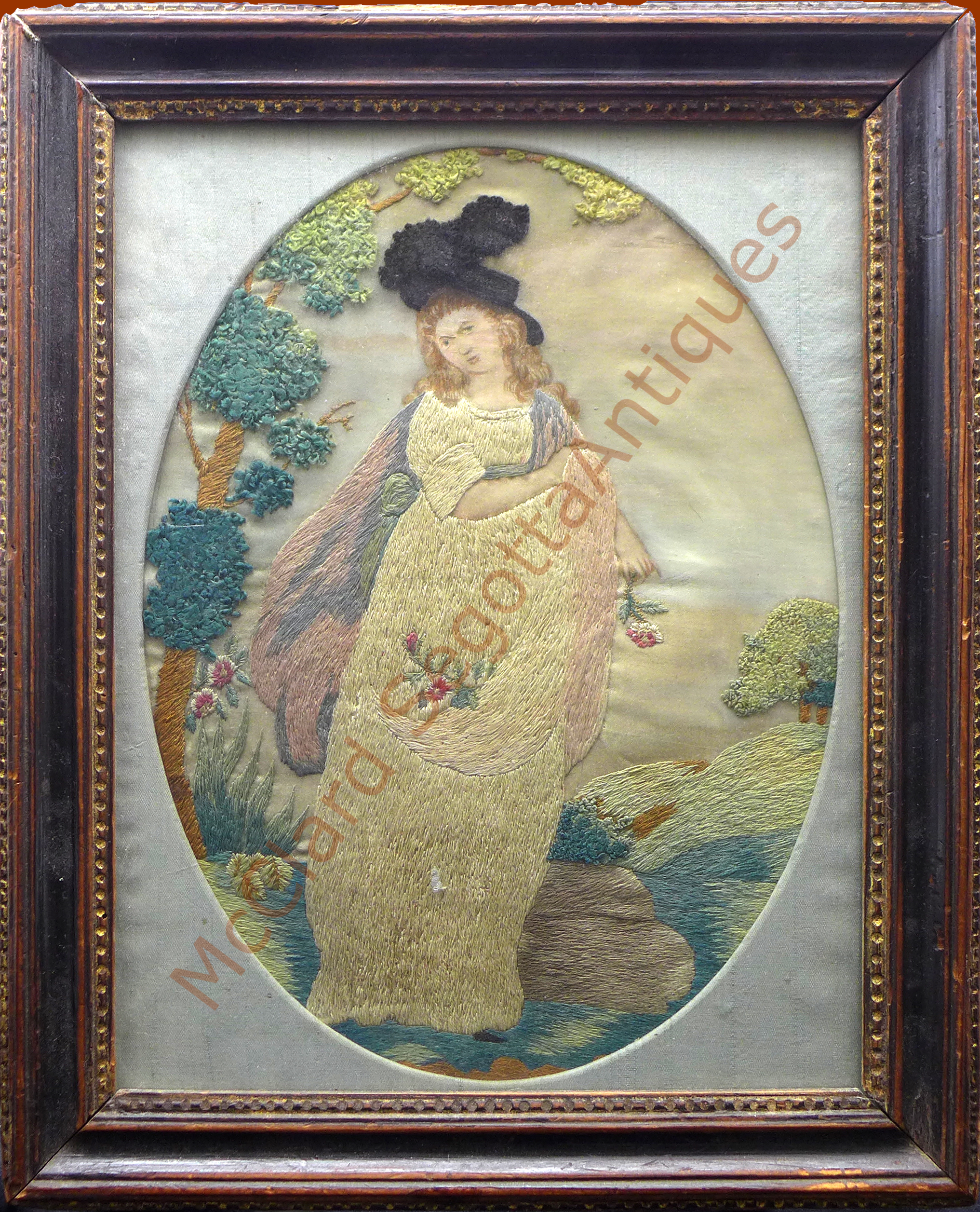 This silkwork embroidery with painted features depicts an allegorical woman, wearing a black hat, enjoying a leisurely walk in the country. It's a cool, Spring Day with overcast skies and she is collecting roses as she walks amongst the trees and flowers. In addition to the black hat, she is classically dressed. The needlework in this portrait is extensive and only the sky and her head and hands are painted. We have not solved the allegory, but a quick search shows prolific use of black ladies' hats in very elegant portraits back to the 18th century (including by Masters such as Rembrandt and Rubens!).
This needlework embroidery is an English painted silkwork picture circa late 18th/early 19th century. Its period Hogarth-style frame measures 8 1/2" x 10 1/2" and the sight size is 6 1/2" x 8 1/2".
#6811 $550
Provenance: The Collection of Elizabeth "Betty" Seeler.